こんにちは  or, as you might recognize it better, Konnichiwa.
I'm working on my Japanese. I'm also working on my Spanish more. It's easier for me to do the latter, so I find myself falling into doing that more than, currently, learning the katakana characters (the above is in hiragana, which I now feel like I have to relearn, oh no!!). So it's: take one step forward for Japanese, take three steps (or five, or eight) for Spanish. Sigh... It's a good thing there's a while before our trip!
Anyway.
Today is all about the Spandau Ballet, and I haven't seen them yet, but I'm sure Sam has given us some delicious questions. So I'm going to tell you now, you should link up here and get in on this bad boy.
Let's go:
~*~*~*~*~
Saturday 9: True (1983)
Unfamiliar with this week's tune? Hear it here.
1) In this song, lead singer Gary Kemp tells us he's overwhelmed by his feelings as he and a girl dance "toe to toe." What song did you most recently dance to?
I think it was "Walking on Sunshine," by Katrina & the Waves. Good tune.
2) Falling in love makes him want to listen to "Marvin all night long," a reference to Motown great Marvin Gaye. What's your favorite love song, and who sings it?
Hmm. Hubs and I have at least three "love songs" together, and although maybe not all of them technically qualify for that particular designation, they do to us. May I share all three? Okay, thank you. First the obvious one that does qualify:
"Wonderful Tonight," by my man, Eric Clapton. We danced to this at our "wedding reception," if you can call it that. Not only did we dance to it, but two of my friends from grad school, who are very musically talented, rearranged the music and recorded themselves on guitar and vocals in what I can only call a masterpiece. That's the one we danced to, which was intensely romantic, although of course I love Clapton's version.
"Give Me One Reason," by Tracy Chapman, is the second song. Tracy, in this version, is happily (just look at her beautiful smile!) joined by none other than Eric Clapton. When Rob and were dating, for all five minutes of it, we were nine hours apart from each other, so distance was an issue. When we visited the other, neither wanted to leave, and driving away was a huge difficulty for me. In short, this song became part of our story.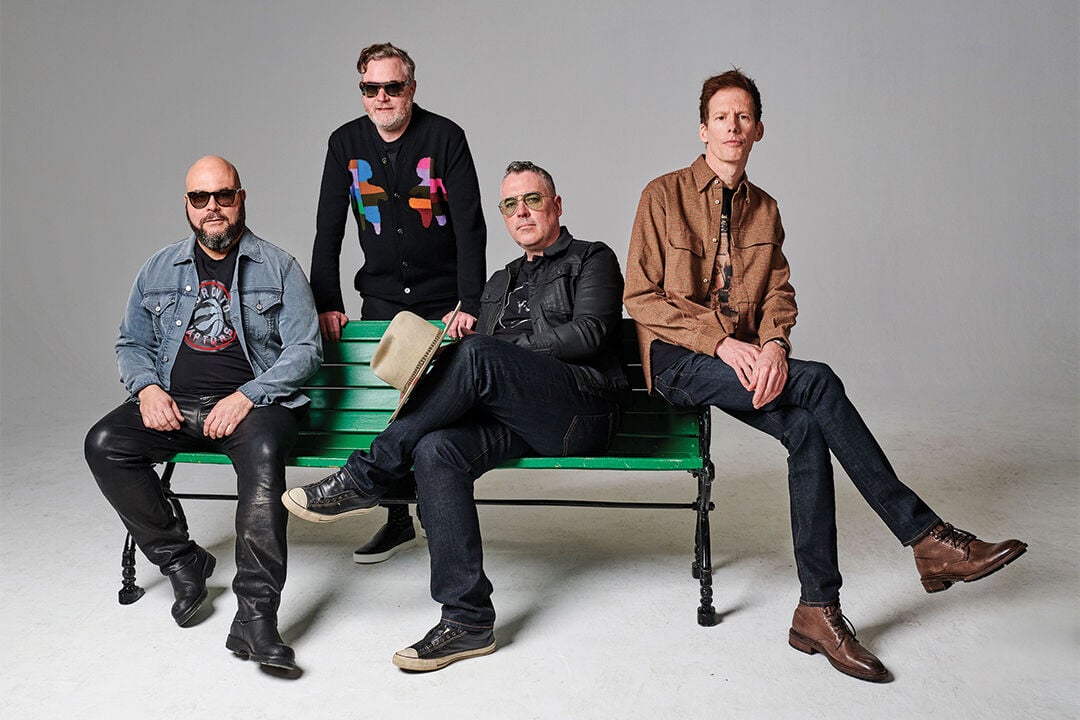 Finally, "If I Had a Million Dollars," by Barenaked Ladies is right up there with the important love songs for us. This is exactly the zany, silly, crazy, fun sort of way we'd live if we had a million dollars - and strive to live in the everyday, I-love-you-and-it-doesn't-matter-how-full-our-bank-account-is world. This is us.
♥
3) This song was inspired by Kemp's feelings for singer Clare Grogan. When they first met, they discovered a shared love of literature and for his birthday, she gave him a book she thought he'd enjoy. Who received the most recent birthday gift you gave, and what was it?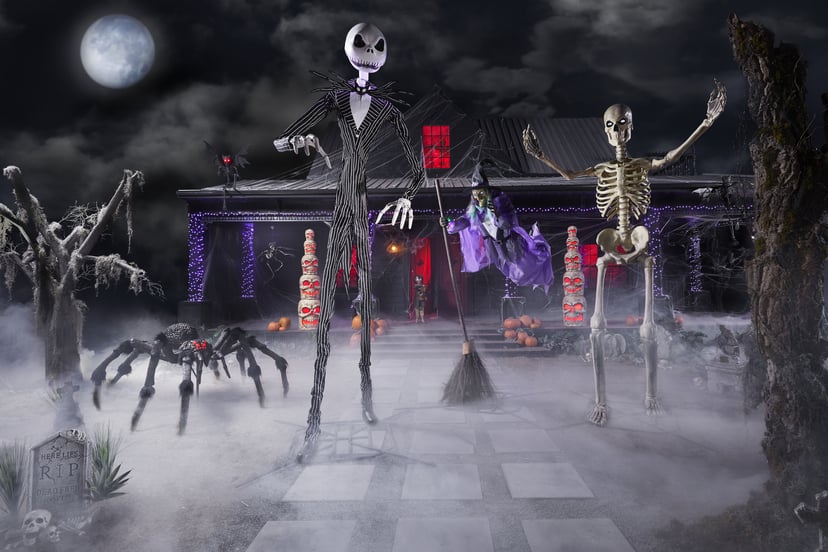 Our youngest kiddo, Rowan, has a friend named "Kenny," who had a birthday a couple weeks ago. Kenny is a big fan of Jack Skellington from 
Nightmare Before Christmas
, and I'm a big fan of Kenny, so I sent him a few things: A cozy Jack S. blanket with a Jack stuffy in it, and cozy Jack S. pants. He seems to have loved them, yay!
4) Despite the popularity of the song it inspired, the Kemp-Grogan romance never really took off. Gary was involved with another woman and Clare was seeing other men and reluctant to settle down. The timing just wasn't right for them. Do you believe luck plays a big part in romance?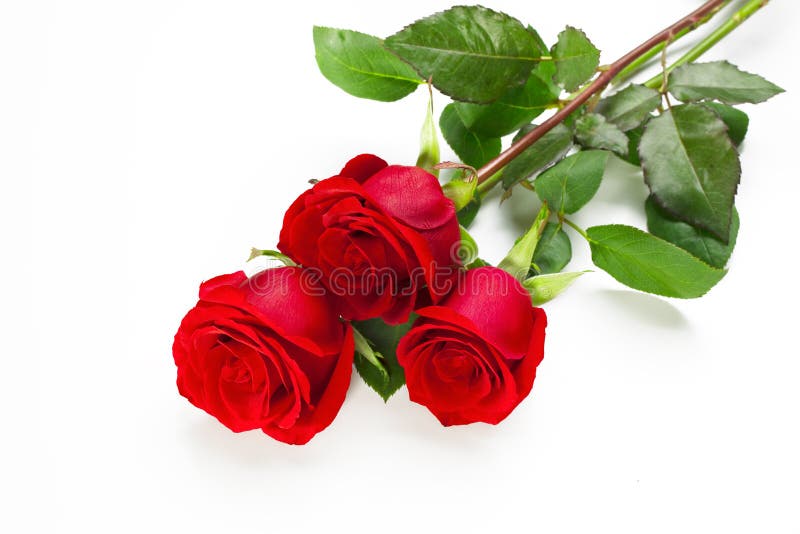 Luck? Maybe a small part. I don't think it's a BIG part. I think most of that belongs to the actions and words of the people involved.
5) The cover art was created by Kemp's friend, David Band. David sketched it after seeing a man startled when a bird flew too close to him as he entered a pub. To Kemp, it represented how surprised he was by the sudden intensity of his feelings for Grogan. Band went on to become a world-renowned artist, with his work exhibited in galleries and museums in Australia, New Zealand, England and the United States. What museum have you most recently visited?
It has been an age since I visited a museum. Not while we've lived in Maryland, I don't think, and we've been here three years + already! Hard to believe. I'll put that on my list of things to do.
6) In 2020, Kemp and bassist Guy Pratt launched their podcast Rockonteurs about the stories behind popular songs. Do you regularly listen to podcasts?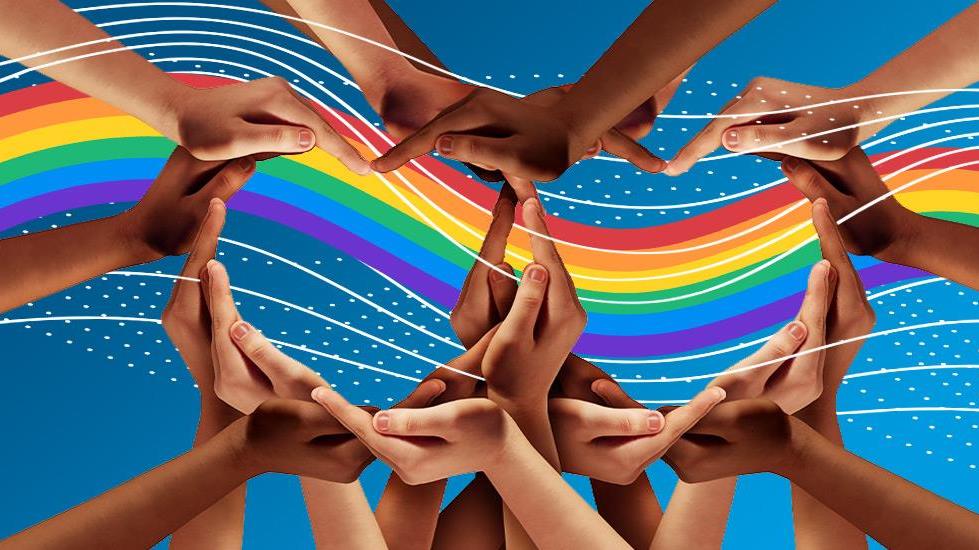 I regularly 
try
to get into Podcasts, but I'm afraid I just don't stick with them for long, repeatedly.  Lately I've been trying to remember to keep up with
the Mama Dragons podcast
once in a while.
7) Super Mario Bros. debuted in 1983. Without looking it up, can you name gaming's most famous siblings?
No problem: Mario and Luigi. I cut my my teeth on Mario Bros!
8) Also in 1983, for the first time, London's Abbey Road recording studio was open to the public. Visitors were treated to a multi-media presentation called 
The Beatles at Abbey Road
. During the two months it was open, more than 22,000 tickets were sold. What's the most recent ticket you purchased?
Every birthday in August, I get some scratch-off tickets for Rob to have his way with. He won some money this year. Woohoo! I know that's not the sort of ticket you were talking about but it's all I can think of off the top of my head.
 9) Random question -- At your favorite restaurant, a genie will grant you one of these two wishes: 1) you can eat whatever you want without gaining weight or 2) you can order whatever you want for free. Which do you choose?
Well, since I have a tiny little pouch from having gastric bypass surgery, this kind of question doesn't really make sense for me. Instead, I put it to Rowan, who chose option #2. Their favorite restaurant is Robeks - a juices and smoothies shop - which we discovered when we lived in Miami. They had smoothies there whenever they could convince me to buy them one! They are semi-pricey for what they are, though, and Rowan would be there all the time if they could, so FREE is the word of the day, thanks.
~*~*~*~*~
And that's how we play the game, folks. Take care.
Fin.